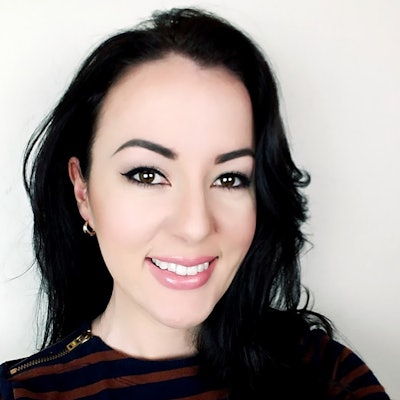 Elizabeth Morris, licensed tech, educator, business advisor and creator of The Nail Hub, joins NAILPRO to provide you with advice and answers to your nail questions.
Q: I know I need liability insurance, but I don't know where to start. Help! —Christine Sands, via email
A: Liability comes in two forms, professional and general. Professional liability insurance covers you as an individual service provider in case you inadvertently hurt a client.  For example, your client has a bad reaction to a product used in a service you provided or you accidentally cut a client. I recommend getting professional liability insurance through a company that specializes in the beauty industry, such as Beauty Insurance Plus (beautyinsuranceplus.com/Npro6).
If you own a salon or your workspace, such as a salon suite, you'll also need general liability insurance to cover general mishaps that may happen at your place of business. For example, your client trips and falls in your salon, and gets hurt. General liability insurance can be purchased from any major insurance company or, again, Beauty Insurance Plus. The price is dependent on your specific needs, but you'll want to make sure the policy includes common scenarios and that your overall coverage is sufficient.
Q: I'm a new salon owner. What are some surefire ways to market my business? —Naresse Carter, via Facebook
A: My suggestion? Hit the pavement and pass out business cards and flyers, and be sure to give business cards to all of the places you visit daily. You can also incentivize other businesses or individuals to advertise your services for you. For example, make a deal with the drive-through window server at the busiest restaurant in town; do her nails for free and in return, ask her to pass out your business cards. You can continue the relationship as long as you get a few referrals every month. Be sure to use unique codes on your cards so you can track where new leads are coming from, and reward those business or individuals that are sending you the most business.
Q: I'm thinking about transitioning from salon employee to booth renter. What are the pros and cons of doing so? —Julie Montana, via email
A: It's important to consider the increase in costs and responsibility as well as potential complications. For example, your clients may want to stay at the salon they currently visit, so you could potentially lose some of them. Additionally, as a booth renter, you are responsible for all of your expenses, including rent, insurance, taxes and product costs. It's important to have extra money saved so that you can pay for the necessities, even if it takes a while to fill your book. There are no guaranteed wages as a booth renter, so being prepared is key. On the flip side, being a booth renter has its advantages—you have total control over the services you provide, you can choose your own products and make your own schedule.
I advise giving your current salon at least two weeks notice and leaving on a professional note. If you ever need a referral, you want to make sure that you didn't burn any bridges. Maintaining a professional reputation is essential for a healthy and successful career.
Do you have a question for Elizabeth? Tell us in the comments, below.
[Image: Courtesy of Elizabeth Morris]
This article was first published in the July 2017 issue of NAILPRO.