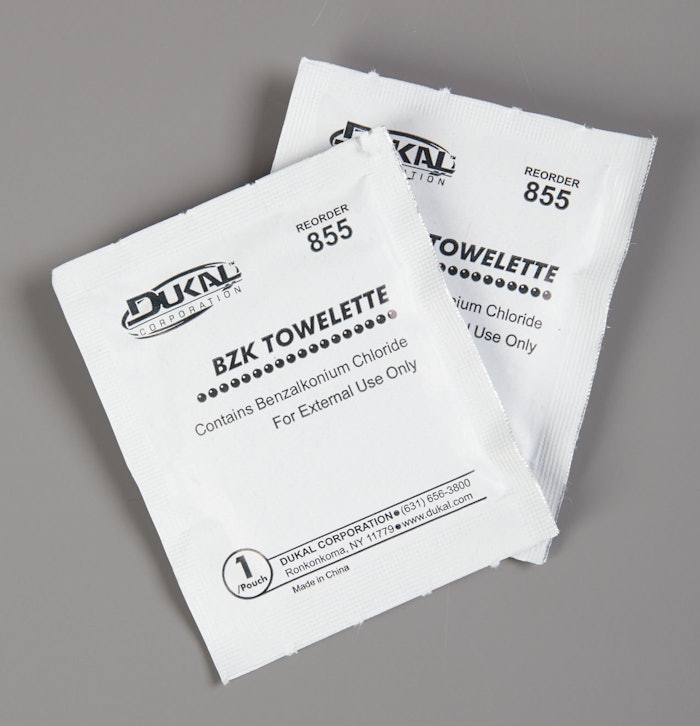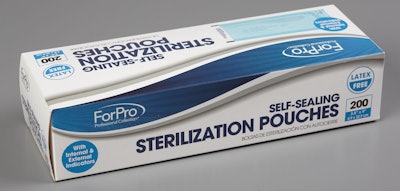 Everyone knows that salon sanitation is of the utmost importance. Yet things can slide or get overlooked because, let's face it, techs are busy. Unfortunately, theres no way to sanitize quickly, cautions Gino Trunzo, director of education for essie. "There's only one way to sanitize: the right way." This means a lot of things, from cleaning before sanitizing to strict adherence to required disinfectant immersion and autoclave cycle times. So how can a tech save time on sanitation? By working smarter! Standardizing your processes, organizing your space and prioritizing your time are all ways to eliminate wasted effort and effectively tackle sanitation in the least time possible. Here, seven real-world ways educators and techs get sanitation done fast and right.
Use the power of process.
"I always follow the same sanitation routine and schedule," says Trunzo. "I can't stress the importance of this enough." Ensuring that a sanitation task is done the exact same way each and every time, step by step, eliminates inefficiencies, such as wasted time walking across the salon for disinfectant. Over time, a standard process will become second nature, meaning that there's no more stopping to figure out what to do next and how to do it.
Share the load.
Sanitation tasks that are completed once daily or weekly can be accomplished more efficiently by assigning them to a specific tech each week. At September Nails in Memphis, Tennessee, owner Jennifer Purnell assigns a prep or sanitation task, such as deep-cleaning manicure and pedicure stations or refilling liquid disinfectants, to each of her techs with the weekly work schedule. Everyone must complete their assigned tasks by the end of the week and, since the assignment changes weekly, no tech is stuck doing their least favorite task for too long.
Go step by step.
The Spa at Camelback Village in Phoenix assigns each step in the sanitation process to a separate station, says nail tech Sarah Waite. When a step is completed, the item is moved to the next station where any tech can pick up the process where the other left off. With the right supplies always within reach and the effort split into quick, easy steps, even the shortest breaks can be used to make real progress. Plus, the risk of cross contamination is significantly reduced. "During the day, we all help to keep our tools and implements moving through the steps. Before you know it, everything is done," says Waite.
Make seconds count.
"My motto is: If there's time to lean, there's time to clean," says Trunzo. "Techs should constantly be cleaning during any downtime they have." Even small tasks, such as replacing disinfectant or filling a pedicure bowl to soak, can add up at the end of a busy workday. To stay on top of sanitation, Purnell uses natural breaks in each service. "We try our best to utilize times when clients are in mitts for gel removal or during a pedicure while paraffin is working its magic," she says. Just make sure that any task you tackle can be completed in the time you have available; mistakes tend to happen when a task is stopped midway.
Keep track.
There's no bigger waste of time than doing something twice. Slowing down to mark a log or move things to labeled  containers uses much less time than re-sanitizing something because you're unsure if it's been done properly. For example, Miriam Cruz, associate brand manager for SuperNail, has a box labeled "to be disinfected" and places implements in it during and after each service. If your book is so full that all of your implements are being used in quick rotation, set an egg time so you know when they entered the disinfectant. Or keep a personal sanitation log, suggests Waite. "That way I know when something was done last to avoid lapses in cleanliness and duplicating effort," she says.
Prep for the next day, today.
It's tough to get ahead when you start from behind. Trunzo's advice is to prep for the following day as if you're having a full day of back-to-back appointments, no matter how slow your book is. Last minute appointments and walk-ins are great for business—but only if you have time to fit them in. Also, sanitation misses often occur at the end of the day, says Purnell, so she employs a closing checklist that must be completed before leaving each day. It includes things like a complete sweep of the salon and a visual check of pedicure spas.
Know when you need help.
Inevitably, there are times when no amount of time-saving maneuvering will be enough to stay on top of sanitation tasks. For some, this happens whenever a large party is booked. For others, it's an every-Saturday occurrence. On these occasions, book extra help. "We have an assistant on busy days," says Purnell. "On Saturdays, for instance, the assistant does a majority of the sanitation and service prep, which allows technicians to move seamlessly from client to client without delay."
— Leslie Henry
[Images: Armando Sanchez]