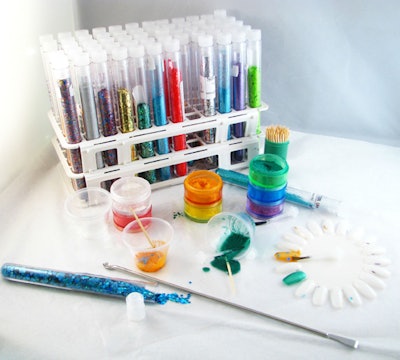 Have you ever thought about creating your own line of nail polish to retail at your salon? It can be a fun way to have clients take a piece of your salon home with you. Tiffany of indie polish brand Comet Vomit walks you through to steps to making lacquer at home.

Sometimes being a polish maker feels a lot like being a mad scientist… there is a lot involved and it takes a while to figure out which tools and materials work best for your polish.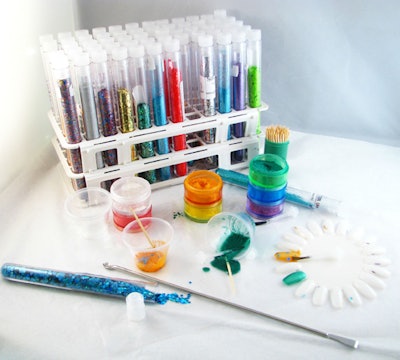 Testing is one of the most important parts of making polish. Not all glitters, pigments, bases and colors work well together. I can't tell you how many times I've had "brilliant" ideas that didn't make it past the test stage.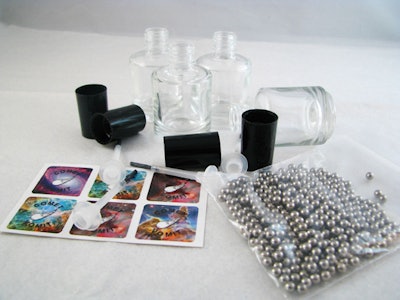 Bottle Assembly! Each bottle needs little mixing balls that assist in shaking up the polish.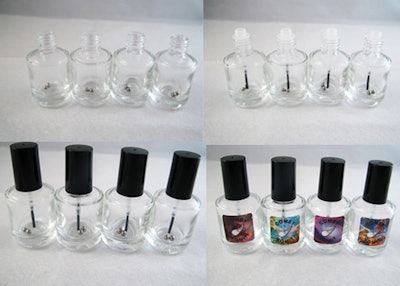 Each bottle gets two mixing balls, a brush, cap and label!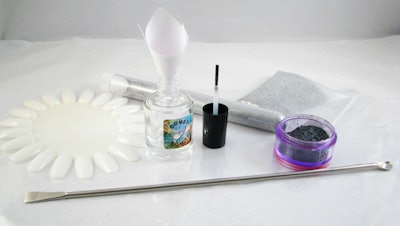 To mix up a polish, I gather up the pigment(s) and glitter(s) that I plan to use and make a small paper funnel.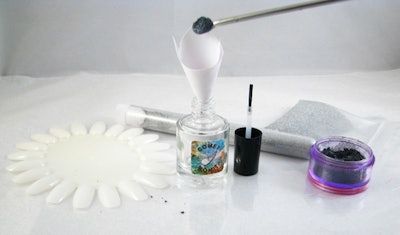 Through my testing I determine the perfect amounts of pigment…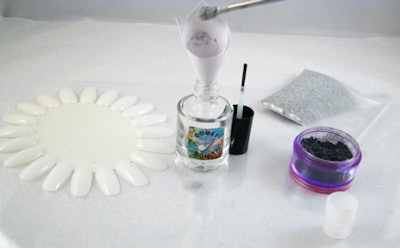 …and glitter to add to each bottle.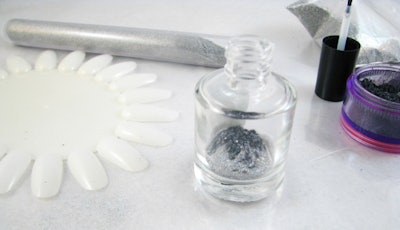 Before I pour the liquid…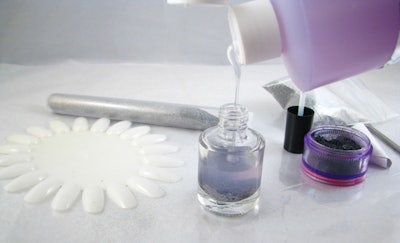 I have three different types of liquid base that I use. Suspension base for glitter nail polishes, a pigment only base for solid colors and a matte base for colors with a matte finish.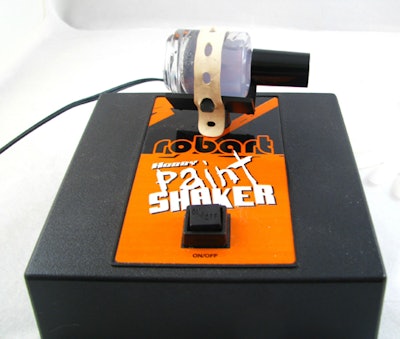 Shake shake shake shake!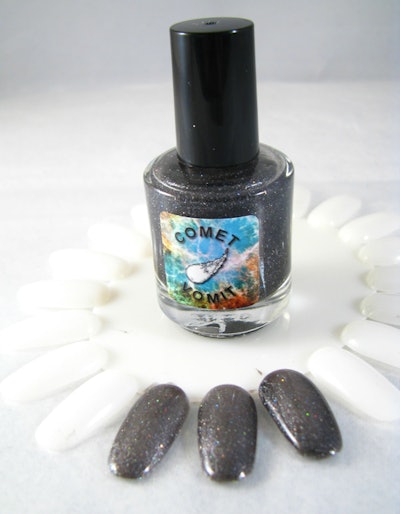 Once I have my polish mixed thoroughly, I make sure to swatch every single bottle. I always want to make sure every bottle has the same consistency and formula! And there you go. Best of luck polish making!
If you're interested in creating your own line, also see Real Advice For Starting Your Own Nail Polish Brand as well as A Fine Line in our digital/print magazine.
See Tiffany's Comet Vomit shop: etsy.com/shop/GemCityTiffany
[Courtesy of Tiffany of Comet Vomit]